Remember your local COVID-19 Volunteer Group can help with shopping, collecting prescriptions and other non-medical support. Find yours here: www.norwoodforum.org/community
If any of the information doesn't look correct to you, please let us know: info@norwoodforum.org
---
Shop Local
Directories of shops, cafes and restaurants that are open and/or also offering collections/deliveries
Our local corner shops, grocery stores and butchers have seen us through the worst days of Coronavirus, please don't forget them as we emerge out of lockdown: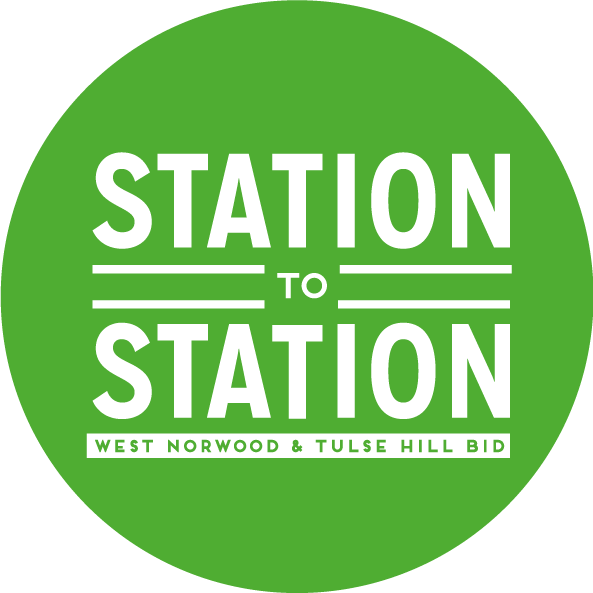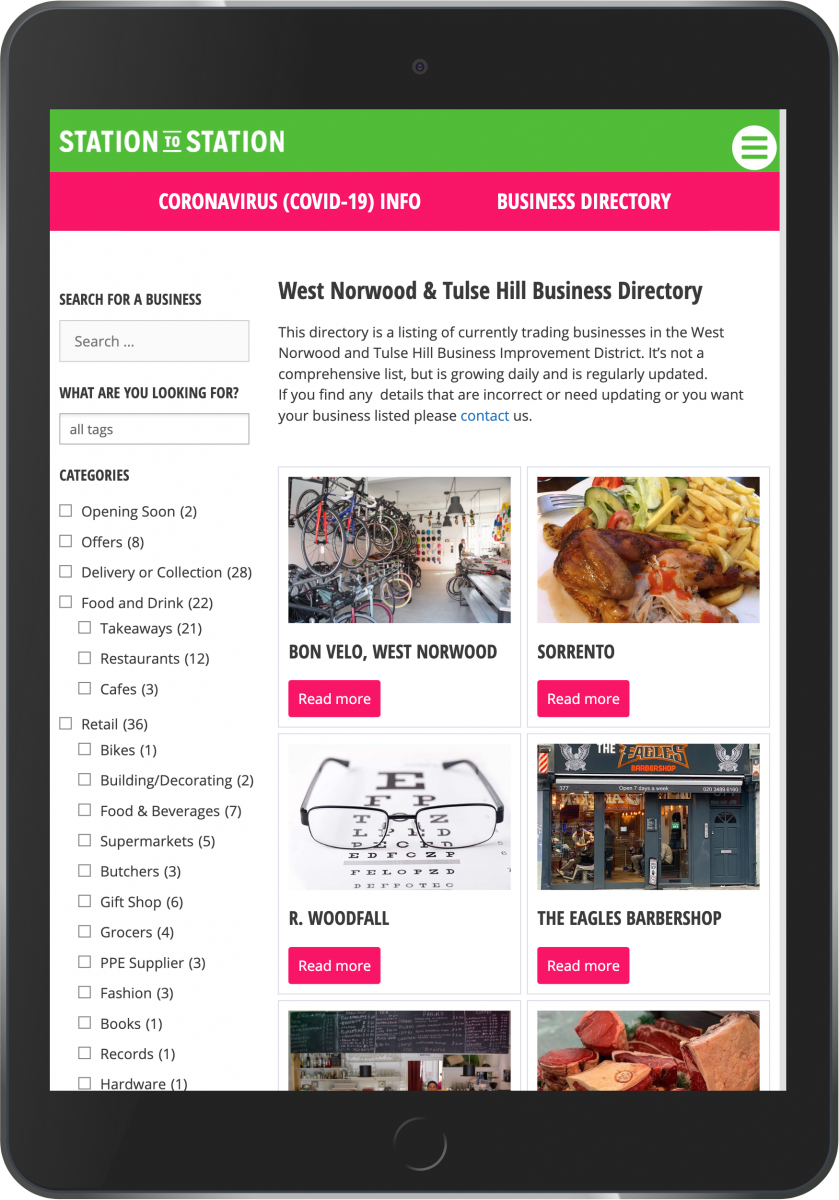 Station to Station (covering West Norwood to Tulse Hill) have an ever growing and excellent directory of local businesses that are now open and/or also offering takeaway/deliveries. This page also offers a search box to help you find the item you are looking for: stationtostation.london/directory/ 
Contact Station to Station here: stationtostation.london/contact/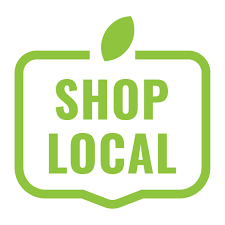 South & South East London Local Business Deliveries
This list focuses mainly around the Norwood, Crystal Palace, and surrounding SE London areas. This is a community built list, please check with traders for the most up to date information, find the list here. Any suggestions – or errors? Please email: selondondeliverylist@gmail.com or alternatively, fill in this form: https://forms.gle/UAHFk65BwDckzMmk7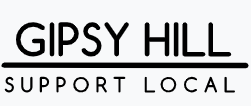 Gipsy Hill map of local shops and services
This is a community built and maintained list of businesses and services: gipsyhillfriends.org/map/. All additions and modifications are moderated by the Friends of Gipsy Hill. Contact the map team here: map@gipsyhillfriends.org for help or feedback.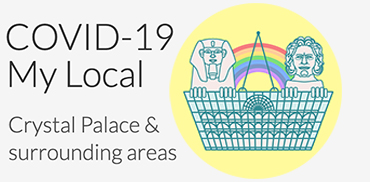 Supplies & services directory
Covering West, South, and Upper Norwood area: covid19-mylocal.uk/
---
Business Support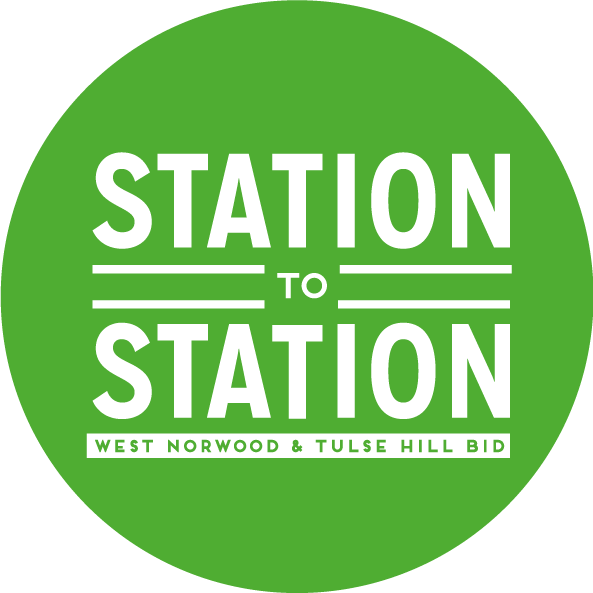 Station to Station have lots of resources for local businesses: stationtostation.london/covid-19-info/

Lambeth Council have extensive resources for business including:
Local Economy Hardship Fund
Risk Assessments and Re-opening
Business rates relief and grants
Rent relief for commercial council tenants
Business interuption loan scheme
Support for the creative and night-time economy
Other cashflow and lending support
Temporarily operating as a take-away
Freeze commerical waste collections
Business insurance
www.lambeth.gov.uk/coronavirus-covid-19/information-for-businesses
Lambeth is also keen to gather feedback from you about the impact of the current Covid-19 crisis on your business, as well as identifying how it can support businesses during and after the crisis: surveys.qaresearch.co.uk/WebProd/cgi-bin/AskiaExt.dll?Action=DoInterview&Survey=7DR2BNOMGCLNRMSQ&Intvw=7DR3A592EQI3UOKY
---
National supermarket special opening hours
Some national stores are offering special opening periods for priority shopping for the elderly, disabled and carers. Arrangements are liable to change at short notice; if you hear of any additions or amendments to the details below please let us know: info@norwoodforum.org
West Norwood:
Co-op, 539-541 Norwood Road, SE27 9AU: From w/c 23 March: Mondays - Saturdays (8-9am); Sundays (11am-12noon): vulnerable customers. Opening hours now: 8:50am-10:00pm
Iceland, 348/352 Norwood Road, SE27 9AA: Monday & Tuesday (9-10am) elderly, vulnerable and key workers (with ID); Wednesday - Friday (9-10am) Emergency and NHS staff (with ID). Every person needs ID, not just one person in a pair/group. Note: these arrangements may change; check in store
Sainsbury's Local, 364-366 Norwood Road, SE27 9AA; From w/c 23 March: now no special  arrangements
Tulse Hill:
Co-op, 178 Norwood Road, SE27 9AU: From w/c 23 March: Mondays - Saturdays (8-9am); Sundays (11am-12noon): vulnerable customers
Crystal Palace:
Iceland, 19/21 Westow Hill, SE19 1TQ: Monday to Friday 9-10:00am (but delivery days are Mondays, Wednesdays and Fridays only)
Sainsbury's, 66 Westow Street, SE19 3RW: Mondays, Wednesdays and Fridays 8-9:00am (and Monday-Saturday 7:30-8:00am for NHS and social care workers (show your ID)
For nationwide information on main supermarket opening hours, see website for supermarket chain concerned.
---
Home deliveries
West Norwood Cargo Bike
Sadly the Cargo Bike has run out of funding, so it is no more. Watch out for further updates.
In the meantime, if you need help to get your shopping home - or any help at all - please contact your local Covid-19 Mutual Aid Group - this is exactly the kind of thing that they do. Find their contact details here: www.norwoodforum.org/community
---
Promoting local businesses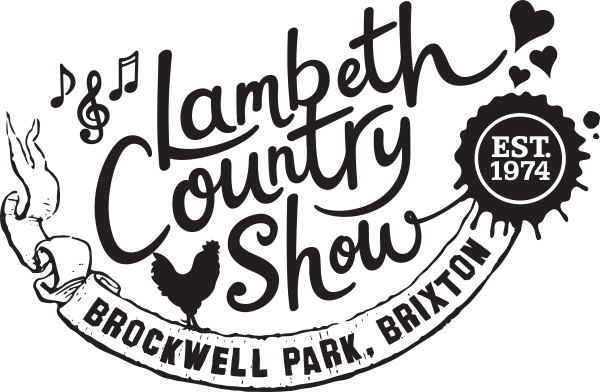 Lambeth Country Show is offering help in promoting local businesses:
"As we're all aware, this is a trying time for most businesses and we at the Lambeth Country show would like to help in any way we can.
We've created a very simple form for you to fill out so that we can help promote your business through these difficult times.
Perhaps you sell online, perhaps you can do home deliveries in your locality?  If you think we can help you promote your business then please fill out and submit the online form asap and we'll post your info through our online channels.
You can find the form HERE." However, the form is currently closed (as at 13 May 2020).