The annual fireworks display at Brockwell Park offers two displays this year:
6.45pm – Kids' Movies Themed Fireworks Display, choreographed to songs from much loved kid's movies such as The Greatest Showman, Moana, Sing, Frozen and Trolls.

8pm – "The Time Tunnel" Fireworks Display, set to anthems from the early 80s through to the present day. From Whitney to Oasis, Beyonce' to Ed Sheeran, and many more in between, this display will take you on a nostaligic journey.
The event opens at 5pm and runs until 9pm, with funfair rides, food and drink also on offer.
Tickets and more information here.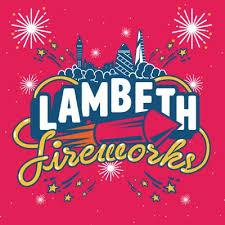 event date:
Saturday, November 3, 2018