until Sunday, 13 December 2020 - Window Wanderland Winter Festival
Here we go again!
Even in these difficult times, Window Wanderland can still bring us joy – its the perfect neighbourhood festival to take part in – no worries about being in a crowd for instance – and of course its completely FREE.
In this our second year, we are going to continue with our WILD theme and if you are going to make a window display, this is your chance to let your imagination really go WILD. Our community window and public displays will be giving our peregrine falcon family a rest after last year, and we will be regrowing the Great North Wood instead – one tree at a time. 
You will have noticed the festival is now two weeks long, and those two weeks will be packed with a full programme of events and activities including wild walks, talks, crafting, films, music, cooking and even a treasure hunt – and all of it will be FREE.
So get your thinking hats on for your own designs – we would love it if you would include at least just one leaf as part of our Great North Wood festival project. Stories about the Great North Wood, about individual trees, about their secret life and leaf patterns will all form part of the festival.
Wild Norwood will be right outside your door.
Find out more here - and register your windows too!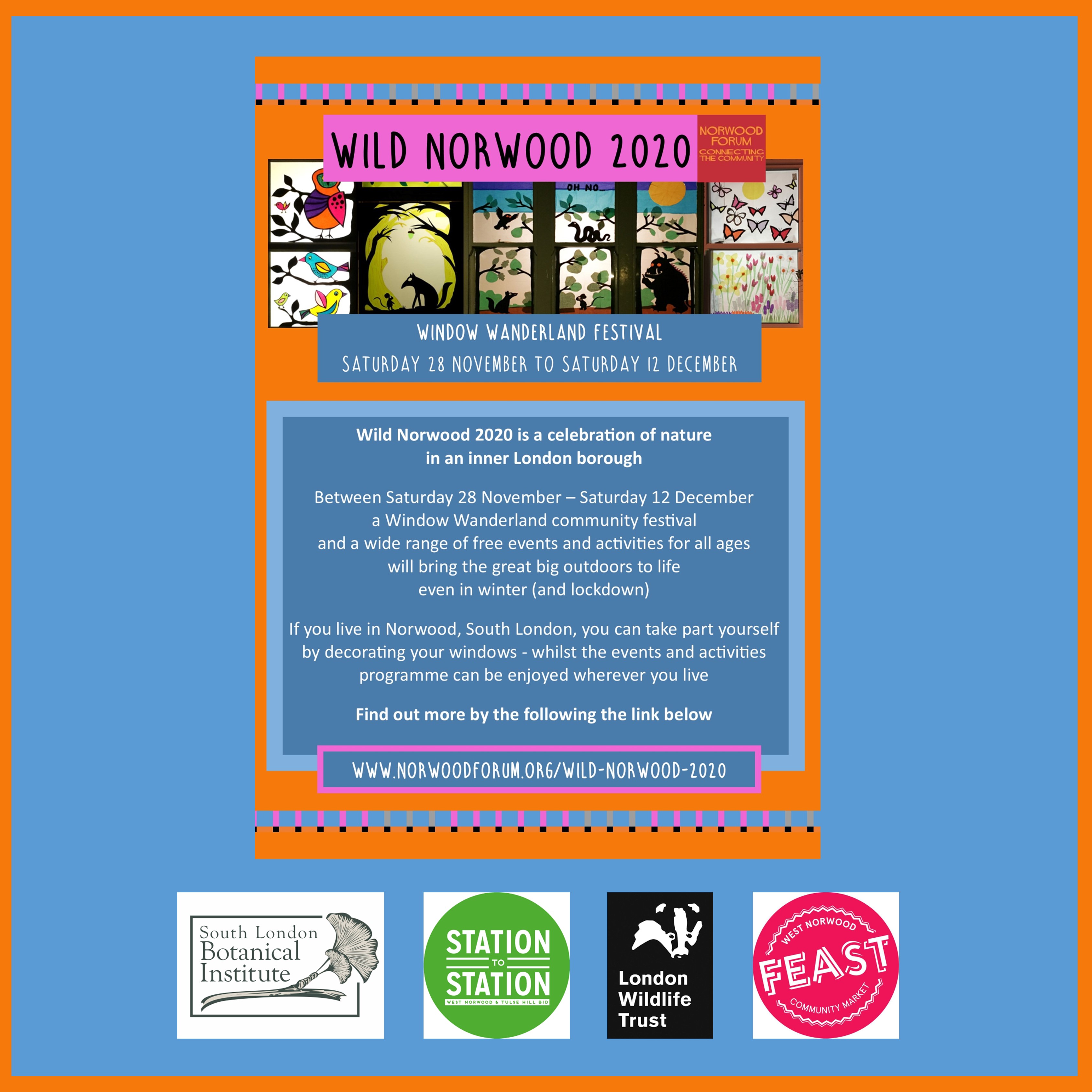 event date:
Saturday, November 28, 2020