Caroline Swan, a London-based historian and author of the Flickering Lamps will lead two tours: in search of the Gothic revival. Caroline writes about the histories behind often-familiar buildings, parks and graveyards.
When: Saturday 15 October 2022 at 11:00am and 2:00pm
Where: West Norwood Cemetery, Norwood Road, West Norwood, London, SE27 9JU 
Further details: See londonmonthofthedead.com for further info. and to book tickets (£12).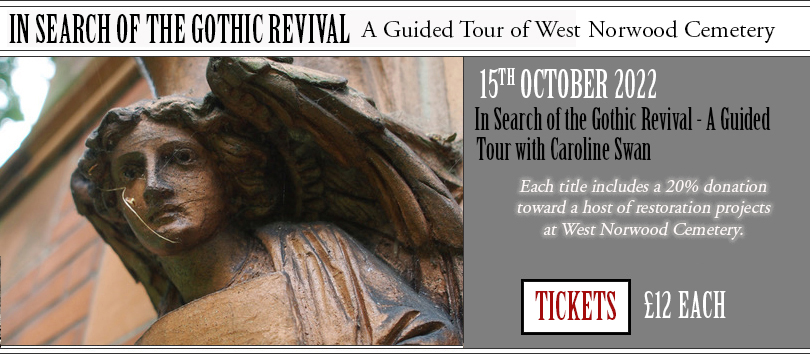 event date:
Saturday, October 15, 2022