Until Wednesday, October 5, 2022
The 2022 Streatham Free Film Festival, the eighth edition, is back with live events across Streatham in venues all along the High Road, including beautiful outdoor spaces like The Rookery and supporting local businesses and communities.
If you'd like to get involved in helping at these or future screenings simply contact them via the website (see below). Part of Free Film Festivals, a network of volunteer-powered neighbourhood free film festivals.
When: 24 September to 5 October 2022
Where: across Streatham
Further info.: festival website.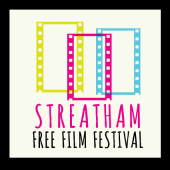 event date:
Saturday, September 24, 2022