Until Sunday, October 3, 2021
The seventh Streatham Free Film Festival has a wide variety of films and live events across Streatham in venues all along the High Road and including beautiful outdoor spaces like The Rookery.
View the programme on their website.
If you'd like to get involved in helping at these or future screenings simply contact the organisares via the website. The Festival is part of Free Film Festivals, a network of volunteer-powered neighbourhood free film festivals.
When: between Saturday 18 September to Sunday 3 October 2021
Where: a variety of venues across Streatham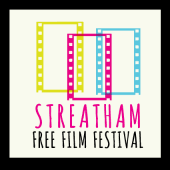 event date:
Saturday, September 18, 2021