Soothsayers are playing at the Portico Gallery to celebrate their new role as artists in residence at the NIHR Maudsley Biomedical Research Centre in Camberwell.
They are working closely with the community of researchers, clinicians, scientists and mental health service users in finding practical and meaningful ways that music can help to improve the quality of life for those suffering from mental health conditions. Patients, service users, and also their immediate families, carers, health professionals and the wider community, along with some of the young people who participate in Youthsayers as mentors, will all be involved.
Go along and celebrate the initial phase of this work with a full Soothsayers live show, involving some of the Youthsayers and research groups they have begun to work with.
When: Friday 29 November 2019 from 7:30pm
Where: The Portico Gallery, 23a Knights Hill, West Norwood, London, SE27 0HS
Buy tickets here.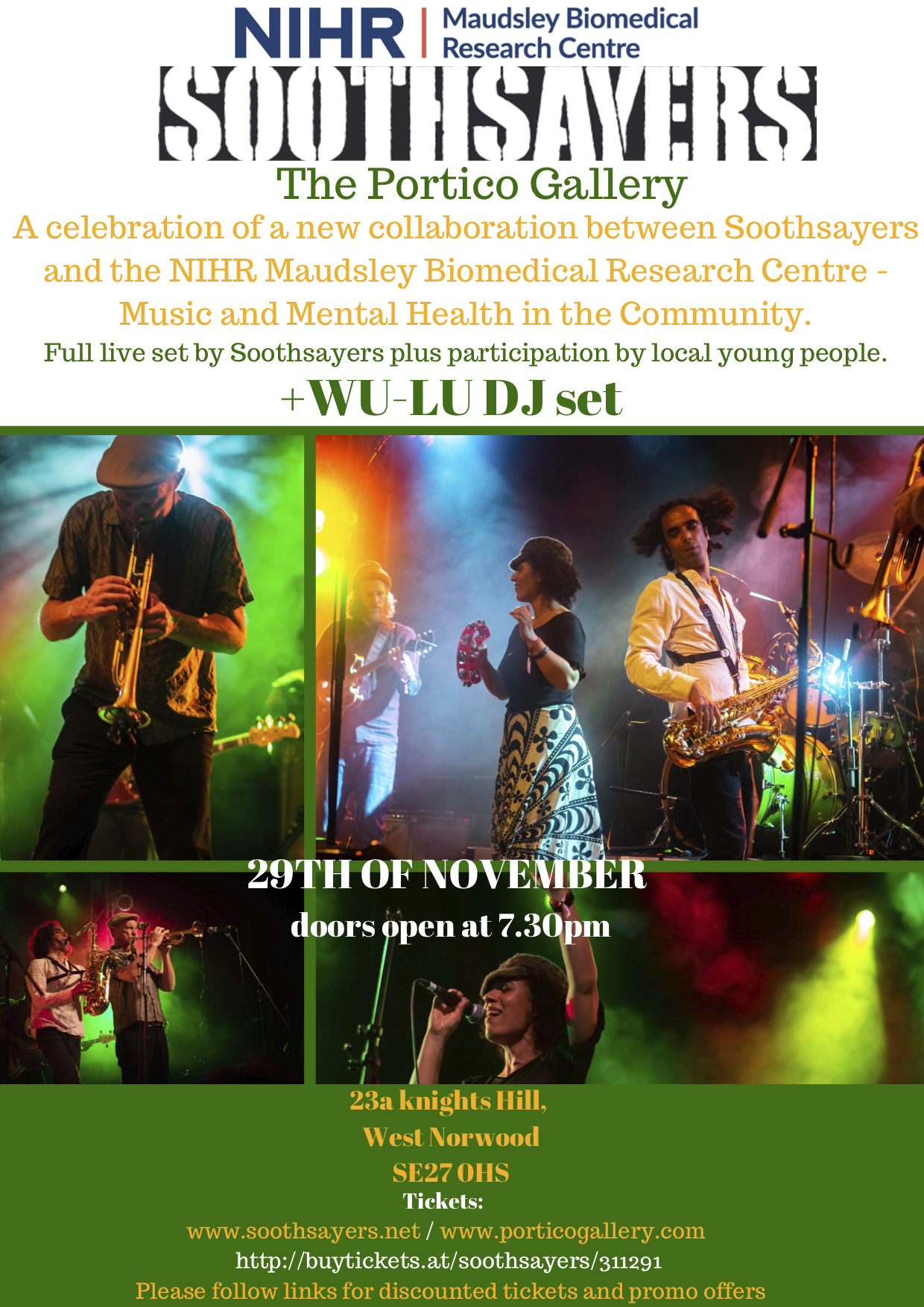 event date:
Friday, November 29, 2019