3.00pm-4.00pm
Norwood Park and The Great North Wood FREE but essential to BOOK HERE - places limited to 25
Hear from Iain Boulton, Lambeth Community Parks Officer, about The Great North Wood (this was an extensive area of woodland that once cloaked much of South Lambeth and both West Norwood Cemetery and Norwood Park were once part of it), as well as the mystery of the River Effra which used to run above ground through both sites - especially its natural history, trees and habitats. The London Wildlife Trust has recently received new funding to continue its Great North Wood project, and Norwood Park is now included – and the view across London remains tremendous.
Meet: outside the Hungry Hippo Café, Norwood Park, Salter's Hill, SE19 1JN
The café will be open for refreshments before the walk starts, so plan to arrive early for some tasty treats!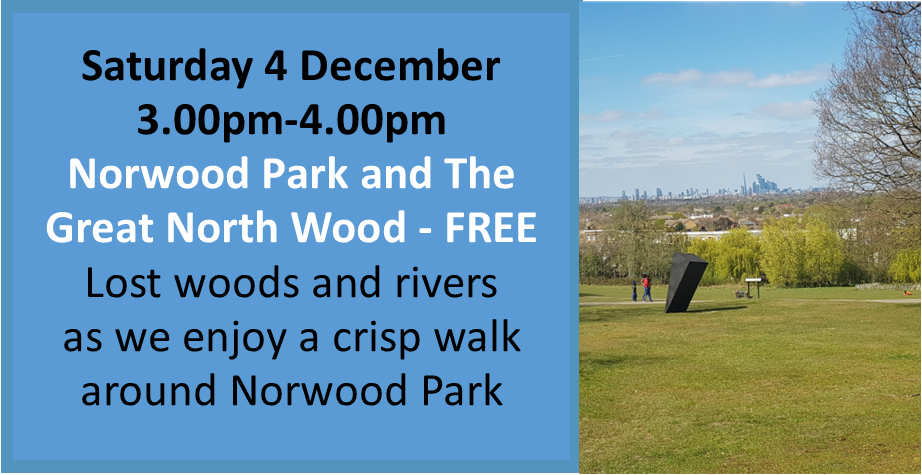 event date:
Saturday, December 4, 2021