11am-12.30pm
Light Rains Sometimes Fall FREE but essential to BOOK HERE  - places limited to 25
This walk will be led by local author Lev Parikian. He will take us to some of the sites he references in his fantastic new book Light Rains Sometimes Fall and will also read from the book during the walk. See the British year afresh and experience a new way of connecting with nature – through the prism of Japan's seventy-two ancient micro seasons.
Meeting place: Outside West Norwood Library and Picturehouse
We will finish inside West Norwood Picturehouse with some mulled wine and a chance to ask Lev some questions.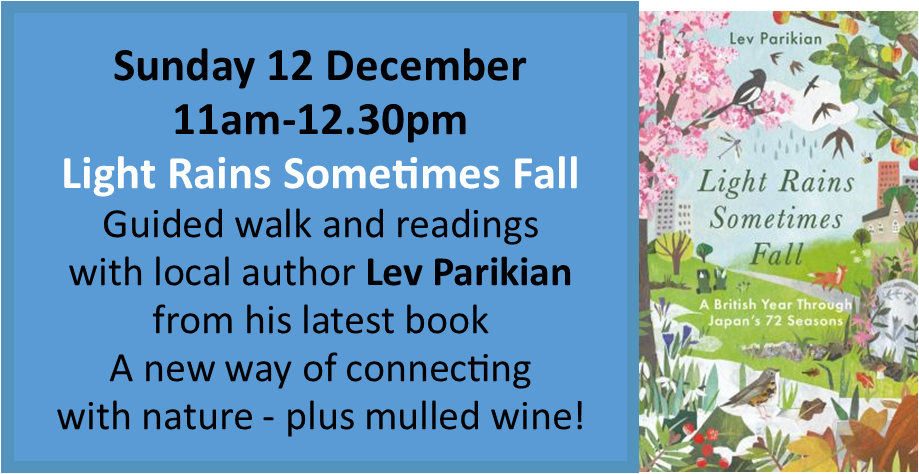 event date:
Sunday, December 12, 2021