Lambeth VCSE take over Lambeth Town Hall's Assembly Rooms for a day of networking, collaborative workshops and an opportunity to get to know the amazing work of the many VCSE organisations in the borough of Lambeth.
The Assembly Rooms will be filled with a variety of organisations from across the borough, with a rolling programme of workshops throughout the day focussing on hot topics such as Income Generation, Social Prescribing, Sustainability, Youth Wellbeing and more.
Get involved - we're better together, better connected.
When: Wednesday 29 January 2020 (10am-4pm)
Where: Lambeth Town Hall, 1 Brixton Hill, Brixton, London SW2 1RW 
To register: book here.
Organised by: The Integrate Agency CIC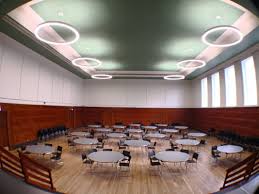 event date:
Wednesday, January 29, 2020