These take place in the community gardens at Gipsy Hill Station, located by Platform 1 next to Sainsbury Road, between 10am to 2pm.  Find the Friends by the platform entrance to Gipsy Hill Station located on Sainsbury Road.  Upcoming 2021 action days** are:
Saturday 27 November 2021
Saturday 18 December 2021
** these dates can change, so please check nearer the time, and as shown on the community notice board outside the garden.
Community Event Days are also shared on the Friends facebook page and as posts on the web site. 
Gardening whatsapp group –  for ad-hoc seasonal activities in the garden alongside Gipsy Hill station.  The group connects volunteers who wish to help out in the garden during the week. Tasks include watering, weeding, pruning, planting on.   If you would like to join this whatsapp group, then please email gipsyhillfriends@gmail.com to find out more, or email to share your ideas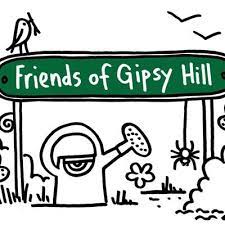 event date:
Saturday, November 27, 2021
Saturday, December 18, 2021