The festival returns to its high street roots with festival hubs popping up all around the high street area and the edge of Crystal Palace Park. 
Click here to view the Festival Guide
 in PDF format.
Festival schedule overview:
– A Community Hub with performances and community stalls at the green in front of Sainsburys on  17 and 18 September
– The Brown & Green stage outside their Church Road cafe with an open mic session on 17 September and youth day with lots of great young artists performing on 18 September
– A Family Art Hub with an Urban Art Jam with street artists, DJs and breakdancing as well as creative arts workshops for children in the Crystal Palace Park gardens opposite Westow House on 17 September
– The Antenna Studios Music Stage with lots of great local bands playing on 18 September
– The Eco Hub at Haynes Lanes Market with workshops, vegan food and face painting on 18 September
– And many more events and activities in our local shops and pubs!
When: Saturday and Sunday 17-18 September 2022
Where: Crystal Palace - various venues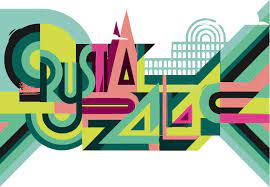 event date:
Saturday, September 17, 2022
Sunday, September 18, 2022