The festive season is truly upon us. The market will have an array of amazing exhibitors showcasing their gems. Meet the makers, meet the small businesses who source products too, surprise loved ones very dear to you with that unique gift.
You will find handmade jewellery, Christmas decorations, prints of iconic artist from yesteryears, Tintin prints, art illustrations, clothing, journals, well-being and more.
Forget the big shopping centres, finding somewhere to park, crowded buses, long, long queues, searching the Internet for hours on end with so many browsers open.
Support small businesses, makers, creators, artist, shop on your door step and shop local. 
Swing by to shop till you drop at the cosy lounge area at the West Norwood Library & Picturehouse. Also at The Portico on 17 & 18 December.
Both venues are located in the heart of West Norwood with great music, positive vibes and energy. Well behaved dogs are always welcome.
When: Sunday 11 December 2022; 11am-5pm
Where: West Norwood Library and PictureHouse, 5 Norwood High Street, West Norwood, London, SE27 9JX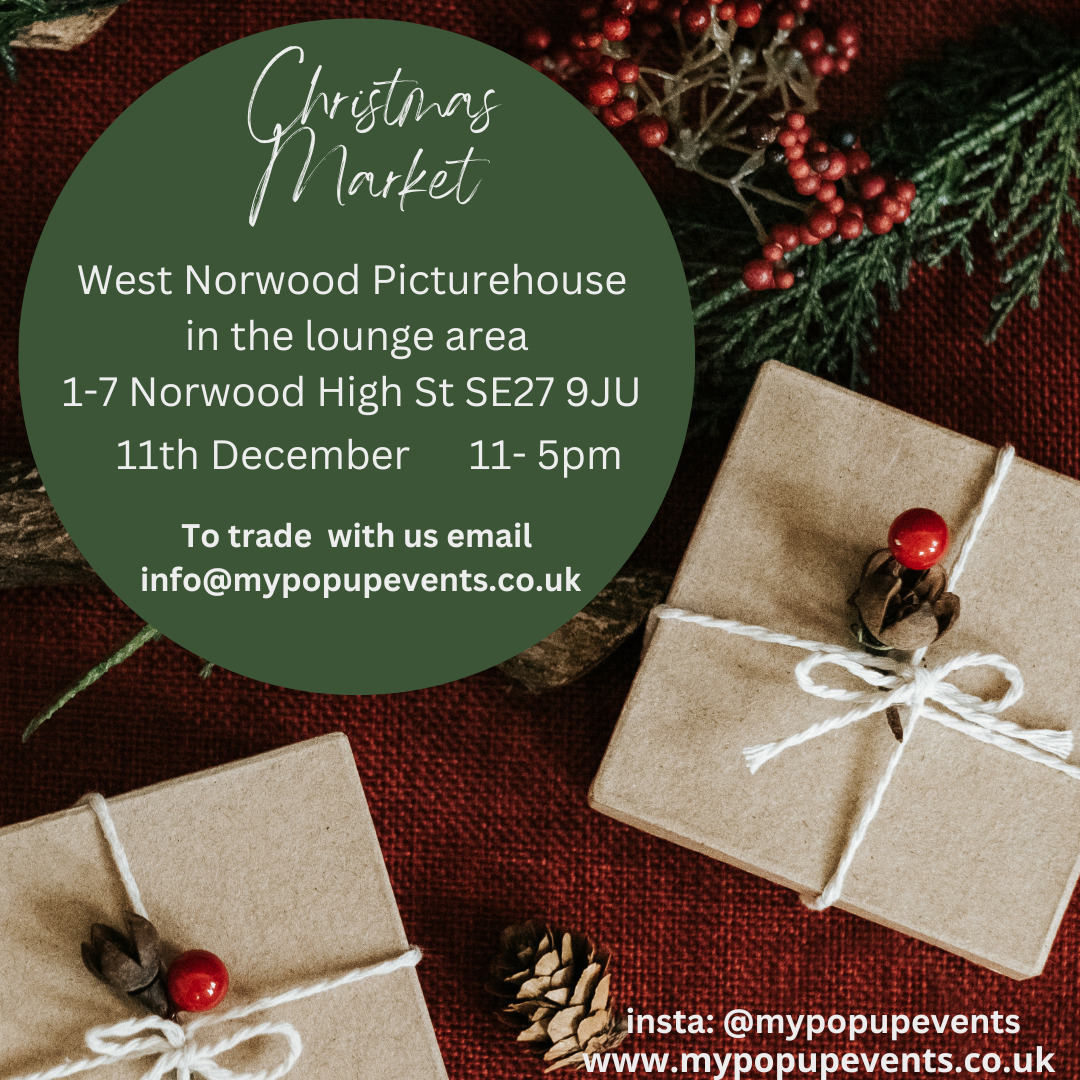 event date:
Sunday, December 11, 2022