Library Celebrating Black Hair Day is a day to be proud and share advice and tips. Featuring local hair dressers, barbers, talks, workshops – all with a little live music thrown in the mix. Author talks include Fola Solanke (Scarves) and Lorna Jones (If only Hair could Talk). The Picturehouse cinema will also be showing a great hair related film to add to the day's theme. Drop in to see historic styles from the Archive and talk to experts and bloggers for tips and advice on celebrating your natural beauty.
When: Saturday 12 October 2019 11am - 6pm
Where:  West Norwood Library, 1-5 Norwood High Street, West Norwood, London, SE27 9JX
The full Black History Month programme can be accessed here.
Website: www:Lambeth.gov.uk/bhm  Twitter @BHMLambeth Facebook: BHMLambeth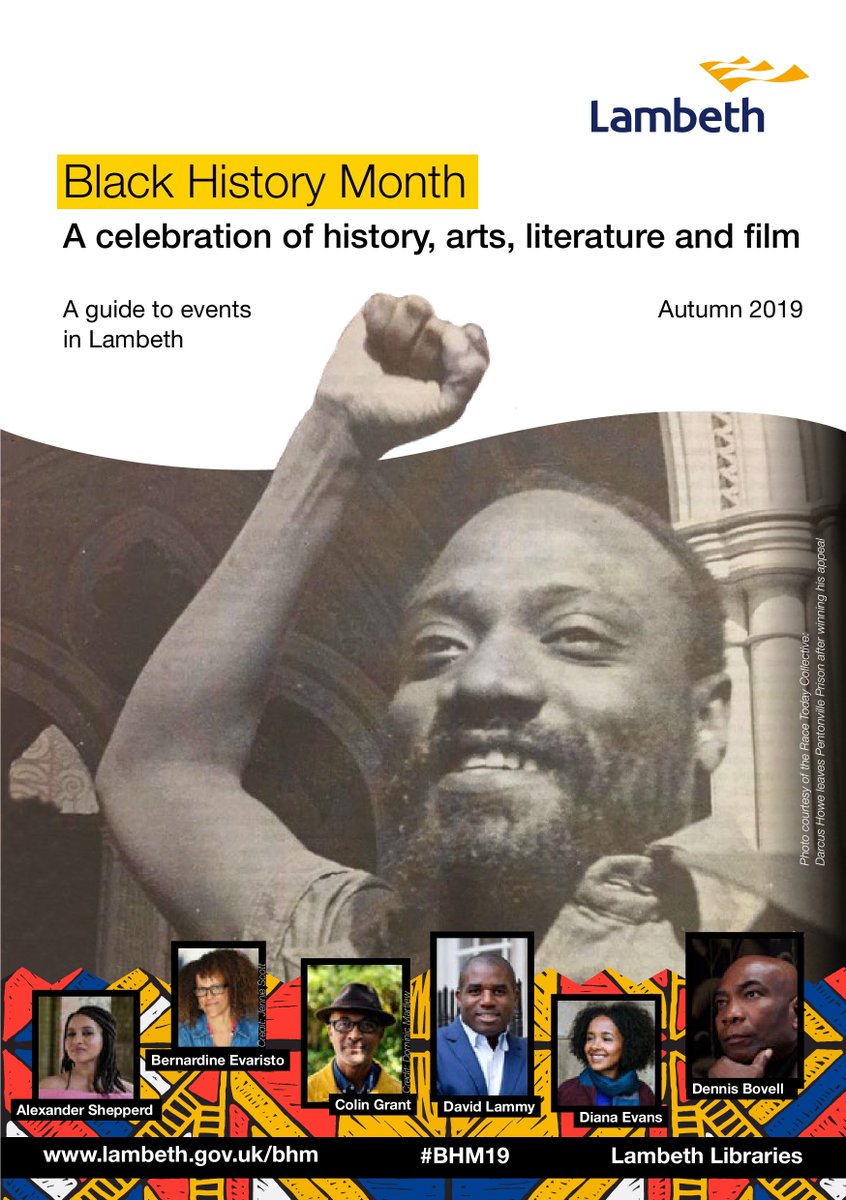 event date:
Saturday, October 12, 2019