And every Thursday until December 19 2019
This course in the Community Room at West Norwood Fire Station gives you the chance to meet friendly people, explore what really matters in life, find new ways of looking at things and simple ways to make yourself and others happier. People find the course really enjoyable and often say it that what they learn can be life-changing.
Everyone who joins the course makes a donation of their choice, so the course is available to anyone, no matter their financial circumstances.  
When: starts Thursday 31 October (7-9pm) and continues until 19 December 2919
Where: West Norwood Fire Station 210 Knight's Hill, West Norwood, London SE27 0QA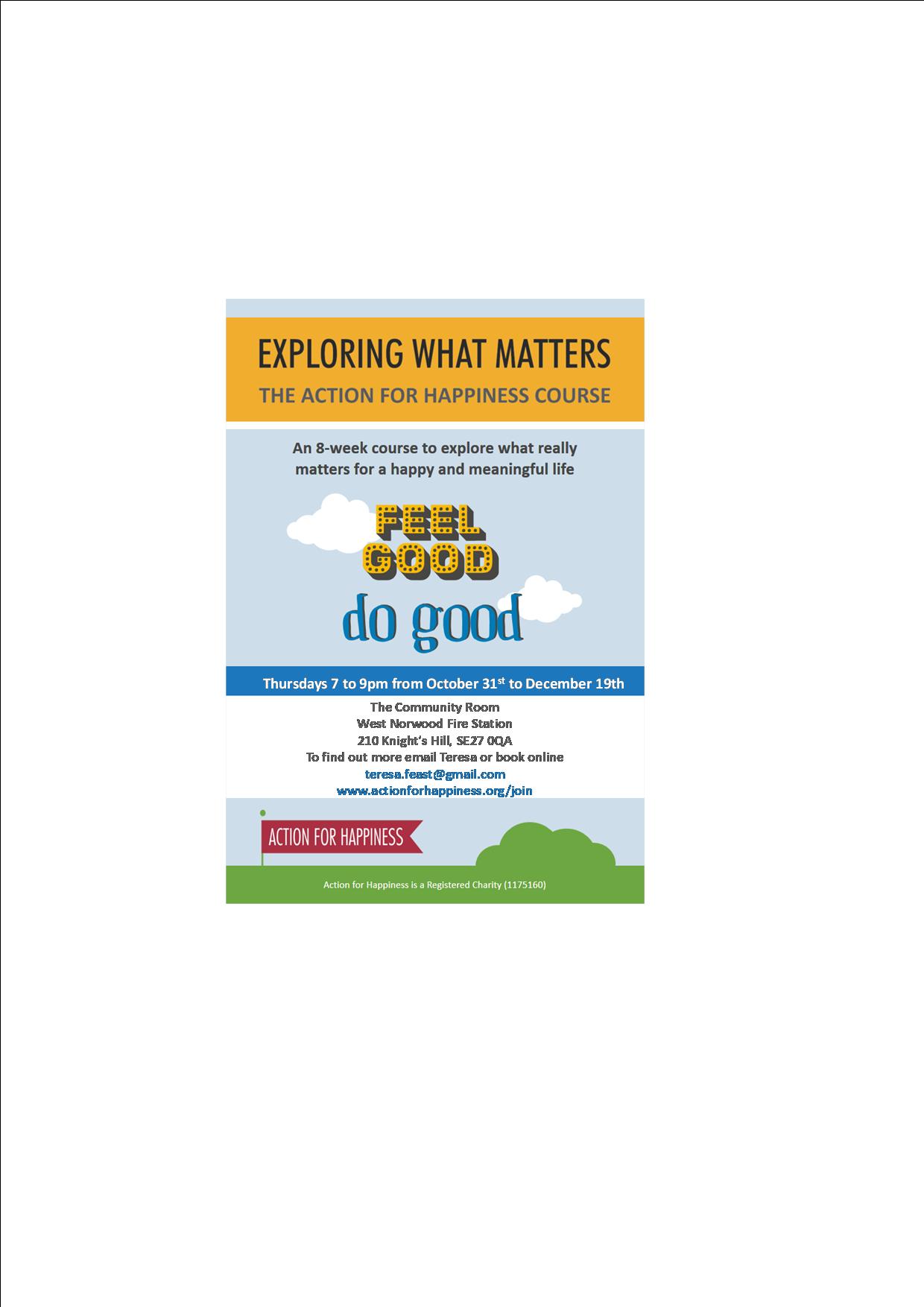 event date:
Thursday, October 31, 2019