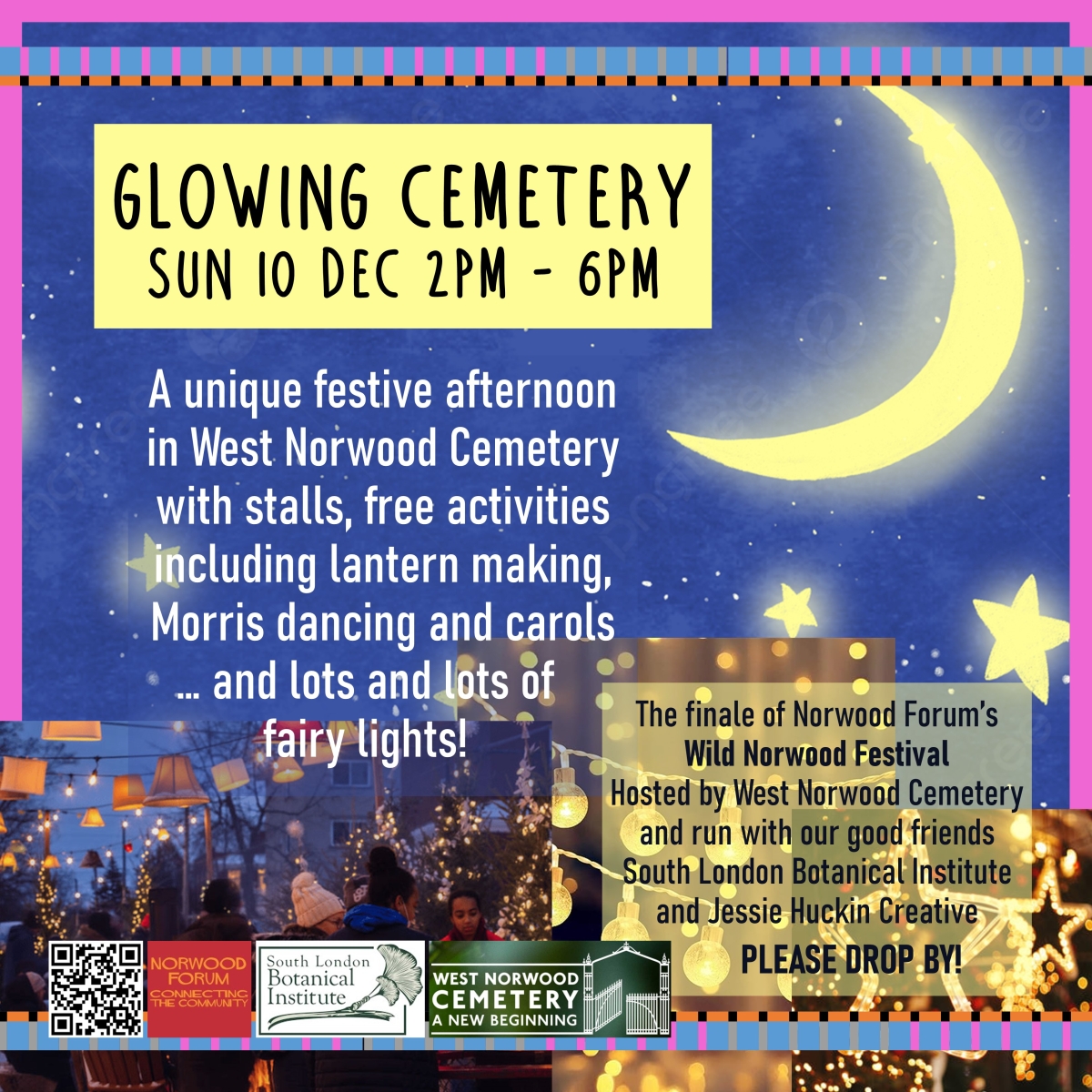 'Glowing Cemetery' an afternoon and early evening of festive magic on Sun 10 December
There will be a really festive end to this years Wild Norwood in collaboration with West Norwood Cemetery National Lottery Heritage Fund project and South London Botanical Institute. We are calling it 'Glowing Cemetery' in honour of SLBI's usual Glowing Garden which they sadly cannot run this year due to their continuing building works.
Make your own lanterns - ideas on how here:
www.redtedart.com/leaf-lanterns/?cn-reloaded=1
www.youtube.com/watch?v=yPaBSyTdPPI
www.youtube.com/watch?v=65Bx7QL12sU
https://liagriffith.com/fall-paper-cut-lantern/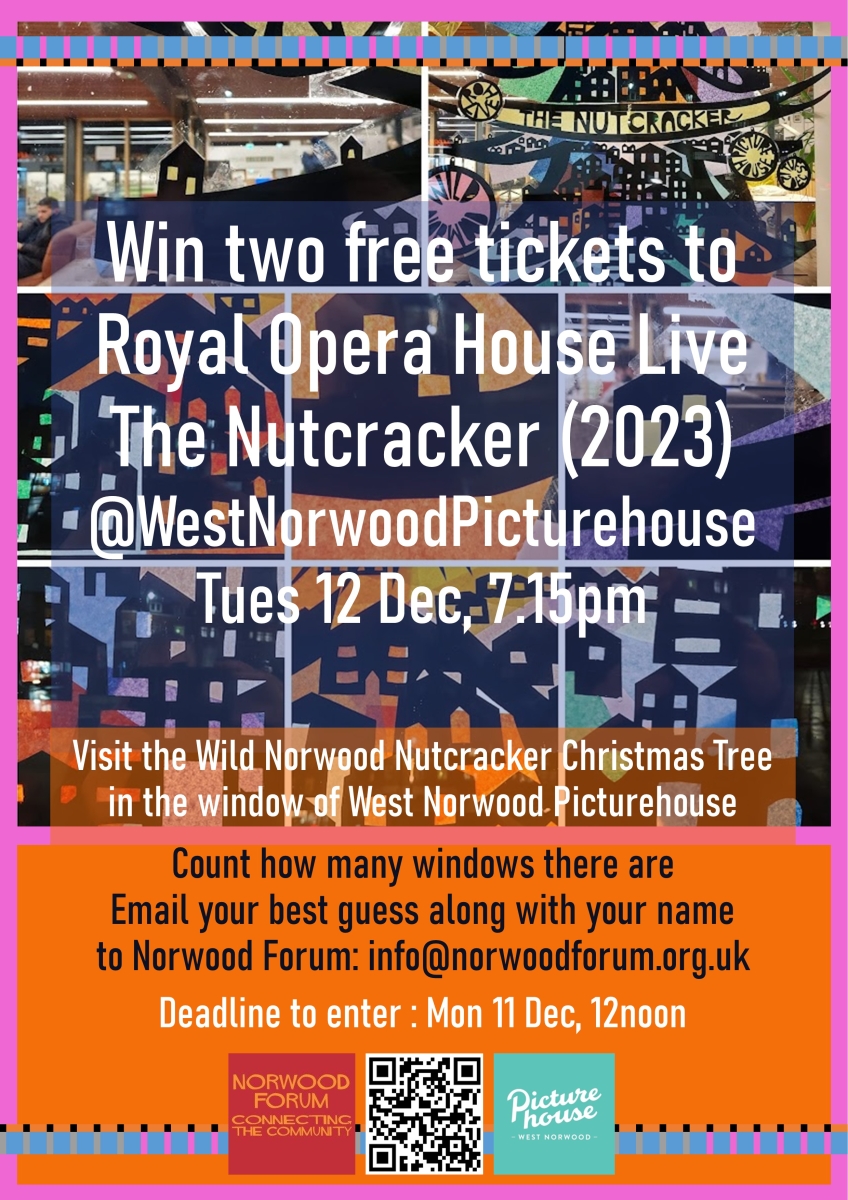 Royal Opera House LIVE, The Nutcracker (2023) @WestNorwoodPicturehouse, Tues 12 December, 7.15pm
There are two free tickets to see this incredible ballet for the person who sends us the most accurate number of windows on the Nutcracker Christmas Tree in the window of West Norwood Picturehouse.
Email in your best guess, along with your name, to Norwood Forum: info@norwoodforum.org
Deadline, Monday 11 December, 12noon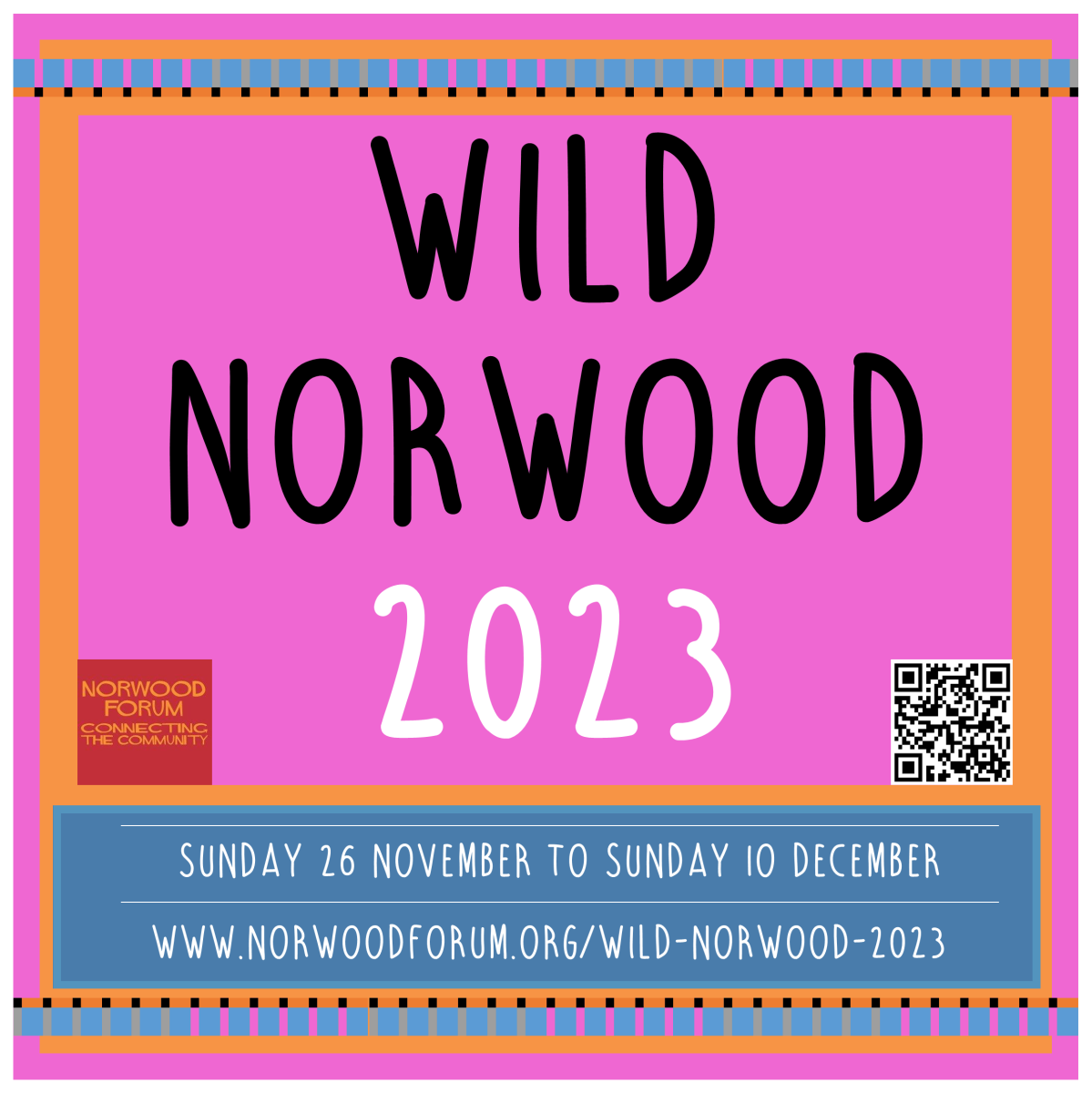 It's back, for our 5th year - Wild Norwood 2023, a celebration of nature in an urban, inner London borough, our FREE community festival
From Sunday 26 November through to Sunday 10 December, Wild Norwood 2023 wildness will be popping up throughout the neighbourhood - not least with Window Wanderland 2023 where our theme this year will be TREES.
As well as getting involved yourselves with your own lovely window designs, there will be guided tree and bird walks and other self guided ways to enjoy our local outdoor environment, as well as big window display unveiled in West Norwood Picturehouse.
Window Wanderland
Register your own windows on the Window Wanderland map HERE and then set about with scissors and paper to design your own paper window displays. We will be posting ideas from previous years to inspire you on our social media: Facebook, Twitter (yes we know its called X now) and Instagram. Like and Follow @TheNorwoodForum!
Free Naure Walks 
These are run in partnership with West Norwood Cemetery National Lottery Heritage Fund project 
They are all completely FREE, but its essential to book in advance as places are limited.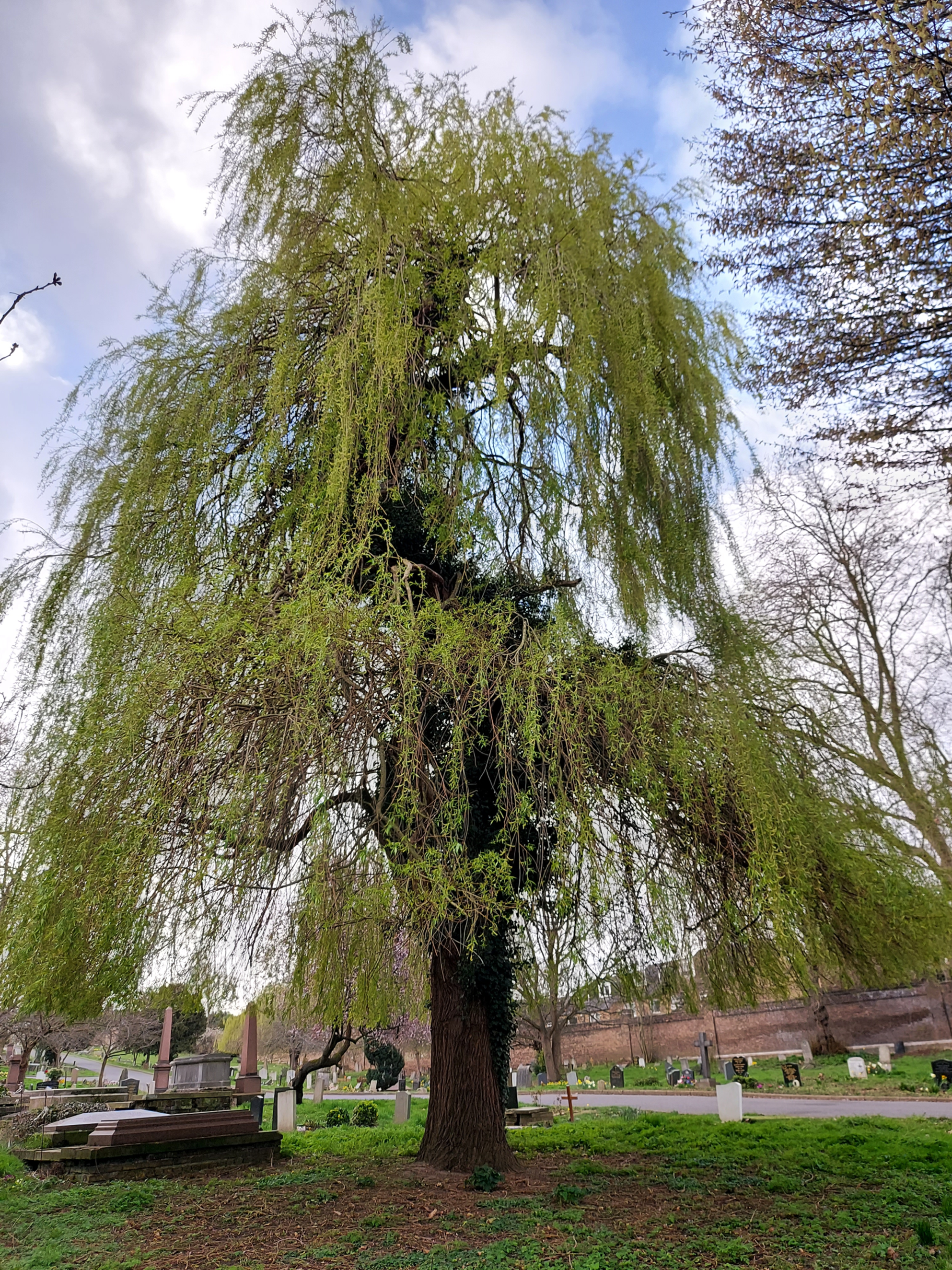 Sunday 26 November, 11.30pm-1pm: Our Magnificent Trees - what stories can they tell? Book here for this free walk
A chance to look though a window in time to reveal the hidden histories of the cemetery's many ancient trees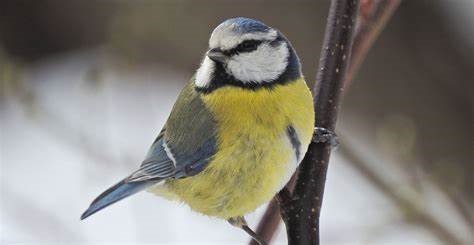 Saturday 9 December, 9.30am-11am: Winter Birds, with Lev Parikian, West Norwood's favorite birder Book here for this free walk
The forth (and sadly final) in our series of seasonal guided bird walks for 2023, as we search for birdlife as West Norwood Cemetery moves into its Winter plummage.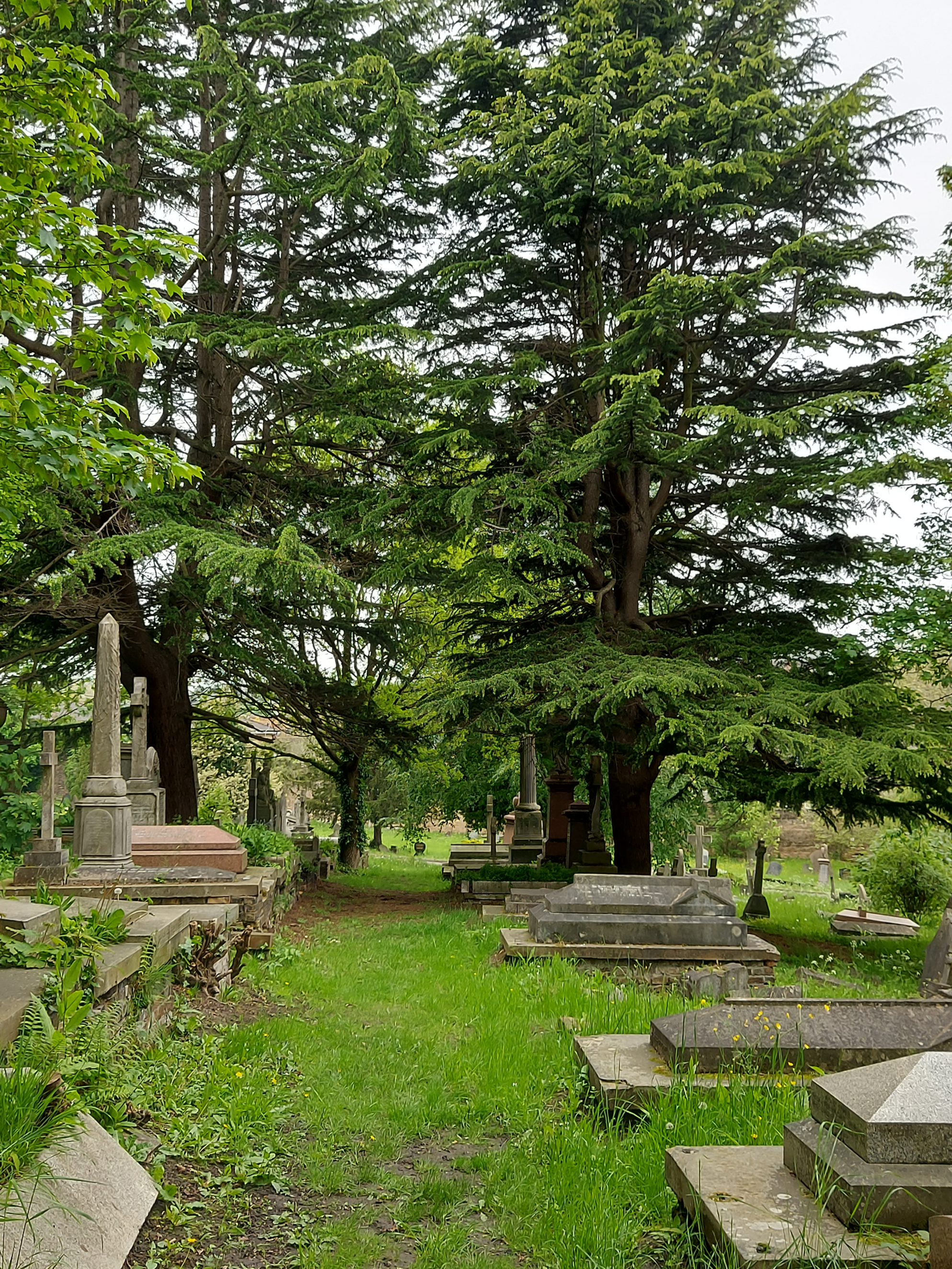 Sunday 10 December, 1.30pm-3pm: Trees and the Afterlife Book here for this free walk
This extra special guided walk will explore the cultural and mythological beliefs surrounding our many magnificent trees.
Lets go Wild Norwood!
Our huge thanks as ever to all our partners, without whose support, none of this would be possible