Entries are now welcome for the 2022 Flower Show organised by the Lambeth Horticultural Society. 
There are 83 different classes on offer, and you can Download a full schedule here. This booklet sets out all the rules and how to enter. The closing date for entries is Saturday 9 July.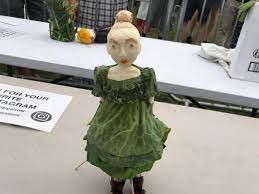 Pictured: "Kaleing Eve" by Florence Creffield, a winner in 2019.