Green Town Plan: Air Quality Citizens Science Experiment – the results are in
As part of the evidence gathering to support the Norwood Planning Assembly (NPA) emerging Green Town Plan policies on air pollution, NPA conducted a "citizens science experiment" to measure levels of Nitrous Oxide around our Neighbourhood. The results are now in: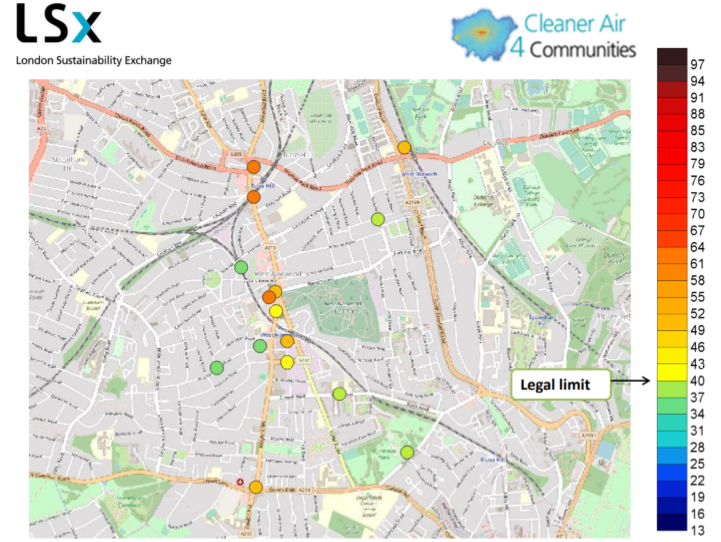 The detailed results are set out at the end of this article.
The survey was conducted between 8 and 22 May at 15 locations across Norwood. This included a mix of main traffic routes, residential streets and Norwood Park.
The results demonstrate potential illegal levels of Nitrous Oxide along main roads within Norwood including Knights Hill, Norwood Road, the Tulse Hill Gyratory and Thurlow Park Road.
While there would need to be a much longer period of monitoring to be conclusive, they do show that there is a potential big issue with air pollution in the area, and should help frame NPA policies and arguments – not least lobbying the Council and TfL to help make improvements to our neighbourhood.
The Citizens Science Experiment is part of a wider initiative by London Sustainability Exchange.
NPA are grateful to Norwood Forum and the Station 2 Station BID for funding the experiment.
To get involved with NPA please get in touch info@norwoodplanning.org