The South London Theatre is hosting a variety evening to raise funds to fix the rusty beam in the Old Fire Station. There will be two 40-minute halves, consisting of some songs from the West Norwood Community Choir, together with solo singers/musicians, some spoken word, and even some magic, along with an MC to keep it all moving along.
When: Saturday 15 January 2022 at 8pm
Where: South London Theatre, The Old Fire Station, 2A Norwood High St, Norwood, London SE27 9NS
Tickets: £10 ticket price.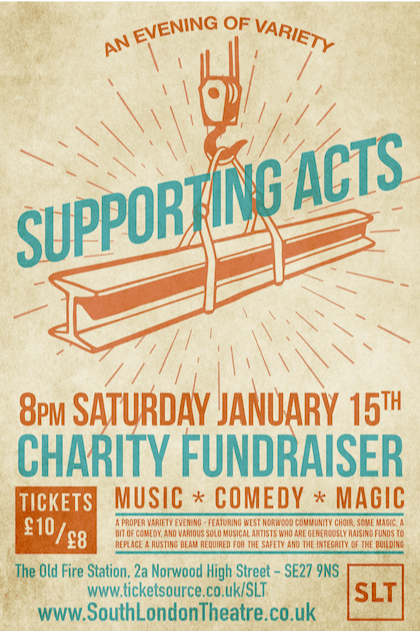 event date:
Saturday, January 15, 2022