An online dementia friendly Christmas carol concert next Tuesday. Tickets are free but if you would like to make a donation all proceeds are going to the Alzheimer's Society. The concert is run by Lifted which provides home care for people and families living with dementia; you can read more about Lifted here.
When: Tuesday 21 December 2021 (5pm)
Where: online - book tickets for the concert here.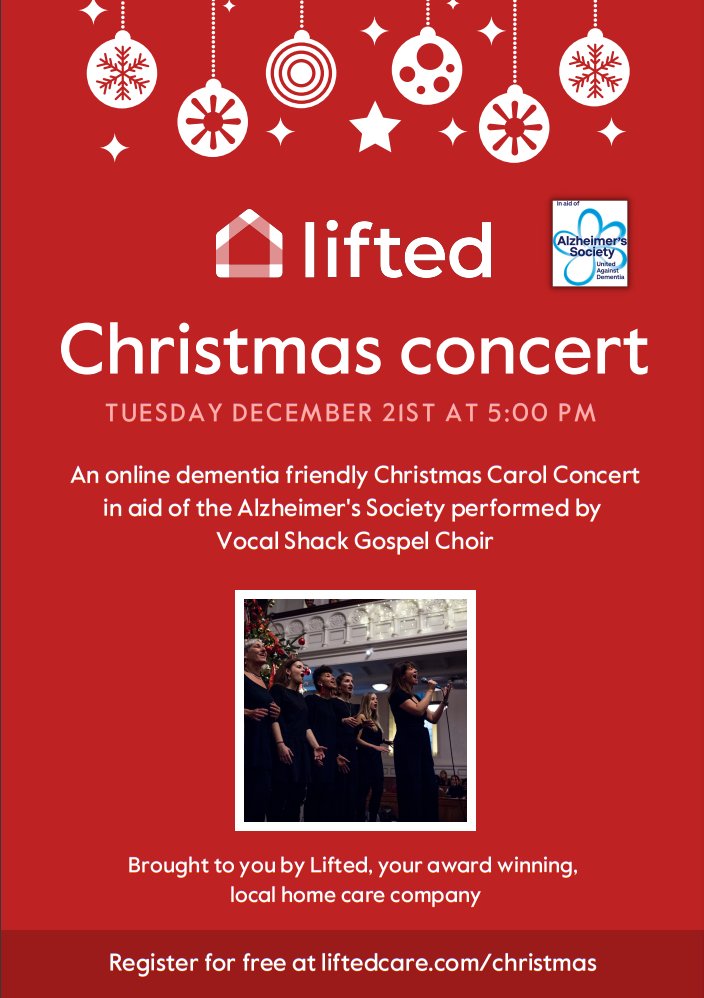 event date:
Tuesday, December 21, 2021