South London Theatre are staging this very relevant play for our times, saying:
'We're delighted to have been given the opportunity to perform this important work, a half hour script-in-hand play by Lucy Kirkwood, originally performed at the Royal Court Theatre Upstairs in October 2021. The play (which is being performed by other groups nationwide during the month of November only) aims to raise awareness concerning violence against women, and to raise money for the Rape Crisis Centre.
We're pleased to demonstrate our commitment to this movement; if angry, it is needed. We could not help but take part due to the proximity of the abductions of Sarah Everard and Sabina Nessa in south London.
We're holding two performances on Sunday 21 November at 8pm (NOW SOLD OUT) and at 9.33pm (TICKETS STILL AVAILABLE) (marking the time of the last known sighting of Sarah Everard just along the road from our theatre, on the South Circular in Clapham).
Directed by Charlotte Benstead, with Anna Rubincam, Sari Easton, Marysia Skwarka, Phil Ross, Saffy Andrews, and the Furies (to be confirmed).
The performance is 30 minutes with no interval, and the production is in conjunction with the Royal Court Theatre. Our bar will be open for the evening.
Please note this play contains strong language; recommended ages 16+. There will also be references to sexual assault, rape, violence, abduction and murder, police brutality and coercion
Buy tickets here – suggested donation £5. All ticket proceeds will be donated to the Rape Crisis Centre.'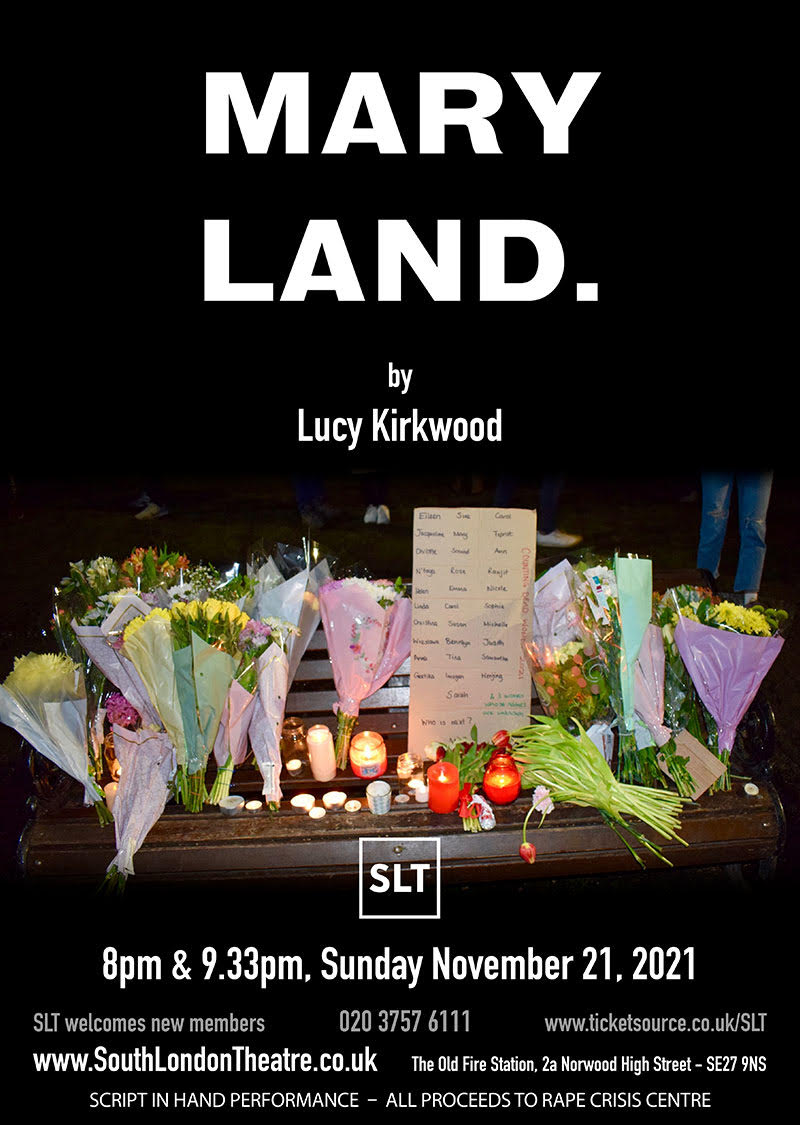 event date:
Sunday, November 21, 2021