This meeting is designed for those planning local anti-violence, crime reduction, health, welfare and social inclusion initiatives to discuss co-operation with local business, faith, parent-teacher, patients, residents, tenants, sports and youth groups. 
The meeting is expected to discuss:
Progress to date and the evolving objectives and strategy. See details here https://www.norwoodforum.org/norwood-community-safety-partnership
How we plan to provide information on who is doing or planning what. Subject to discussion the plan is to use the London Village Network "app" (free).
The Norwood Consortium youth engagement programme. Introduction by speaker from the Rathbone Society.
Working with the police, volunteering and non-urgent communications (tbc)
A pilot cyber community safety partnership ? (tbc)
Health and welfare education outreach and events within the re-organised services (tbc)
Please e-mail csp@norwoodforum.org.uk if you would like an invitation saying who you represent and what activities you already plan or would like to assist.
If you have time to explore the London Village Network (current covers only Islington) your comments would be welcome.
When:  Thursday, 17 October 2019 (7:30-9:30pm)
Where: West Norwood Library, 1-5 Norwood High Street, West Norwood, London, SE27 9JX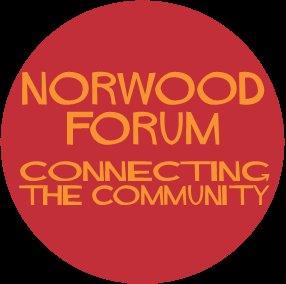 event date:
Thursday, October 17, 2019