A message from Lambeth Council:
"Proclamation of His Majesty King Charles III
Following the passing of our late Sovereign, Queen Elizabeth II, we invite you to Lambeth's local proclamation on the accession of the new sovereign, His Majesty King Charles III.
You are invited to join us for a short ceremony in Windrush Square, Brixton on Sunday, 11 September. Please arrive at 1.45pm.
This will follow the national proclamation on the morning of Saturday, 10 September at St James's Palace.
You are invited to attend the event on Sunday, where Representative Deputy Lieutenant for Lambeth, Christopher Wellbelove DL and the Mayor of Lambeth Councillor Pauline George will speak and God Save The King, the National Anthem will be performed. Books of condolence are open to sign at Lambeth Town Hall from 9am to 5pm each day should you wish to share your reflections on Her Majesty's years of service.
Further information on the books of condolence is available on the council's website."
When: Sunday, 11 September 2022; arrive at 1.45pm for a 2pm start
Where: Windrush Square, Brixton, SW2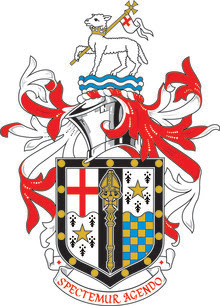 event date:
Sunday, September 11, 2022