This Friday Lambeth Council are hosting a day of conversation, activities and workshops around Windrush Square. Come along to speak with representatives of the council, local charities and businesses – find out what is happening in your community and share ideas, questions and issues that are affecting you and your local area.
The day will end with a special 'Lambeth Question Time' in Brixton Tate Library, with senior leaders from the council answering your questions about what the council is doing on the issues that matter to you.
The panel will include:
Bayo Dosunmu, Strategic Director of Resident Services, Cllr Jennifer Brathwaite, Deputy Leader of Lambeth Council, Ruth Hutt, Director Public Health and Kristian Aspinall, Head of Community Safety.
Submit your questions
If you've got a question you'd like to ask, please email  it to AreYouBeingServed@lambeth.gov.uk by 2pm on Thursday 5 September.
This event is organised by members of Lambeth's Future Leaders programme.
Sign up to attend the Question Time event 
When: Friday 6 September 2019 10:00am-4:00pm
Where: Windrush Square, Brixton, London, SW2
A packed day of events
The Question Time is just one Activities and events run from 10am to 4pm, come down whenever suits you!
Events - sign up now to avoid missing out!
Free Pilates and Yoga Classes - 12 to 1pm Lambeth Assembly Hall: Pilates and Yoga are great ways to stay fit and active, whether you've never done them before or are well-experienced, join Better for a free class in the Lambeth Assembly Hall. Book online now. 
Sing along with Pegasus Opera and special guest Roger Samuels (Voice Finalist) - 1pm to 2pm Black Cultural Archive Courtyard: Join Pegasus Opera Company and Roger Samuels, voice finalist and Lambeth local, for a sing along in the Black Archives Courtyard. (Just turn up!)
Wheels for Wellbeing – bike rides for people with a disability - 12 to 2pm Windrush Square: Wheels for Wellbeing is an award-winning charity supporting disabled people of all ages and abilities to enjoy the benefits of cycling. From 1pm to 3pm they're be offering taster sessions to anyone who wants to experience these fantastic bikes.
Free Pilates and Yoga Classes - 2 to 3pm Lambeth Assembly Hall: Better host a second set of Yoga and Pilates classes in the council Assembly Hall. Book online now.
10am onwards: Stalls from Lambeth Council and our partners, including:
Better fitness and leisure: Receive an induction on how to use a rowing machine or exercise bike and test them out. Get information on leisure promotions and free-giveaways.
Lambeth Together: Lambeth Together are helping to make services better and easier to access for everyone who lives or works in the borough. Come along to find out about their work and share your experiences of health and social care in Lambeth.
Lambeth Council LGBT+ Forum: as part of their support for the community the council recently installed the UK's first Rainbow Crossing in Herne Hill. Meet some of the staff involved in our LGBT+ forum and find out about all the work the council is doing around Lambeth!
Brixton Library: be enchanted by a demonstration of interactive storytelling tool Tovertafel, a playful interactive light game which give a magical experience to storytelling.
Roots and Shoots: Roots and Shoots provides vocational training for young people, with a beautiful community garden and education centre. Come and meet the team to find out about the amazing training opportunities available.
Age UK Lambeth: Find out about opportunities to volunteer or access some of Age UK's services, which include regular socials, classes and events.
British Heart Foundation: Find out about their work and how you can support it by donating, fundraising or volunteering your time.
Lambeth Council Future Leaders: Meet some of the members of the Lambeth Council future leaders programme – a special programme which gives some of the council's bright talent training and support to progress into leadership. The scheme is an important part of our commitment to be a diverse and inclusive organisation with a leadership team from all backgrounds.
Go-Ahead London: Go-Ahead are one of London's largest bus companies, with over 2,200 buses and 7,000 staff operating all over the city. With so many buses to run, they've got lots of job opportunities, including apprenticeships.
Thames Water: Thames Water are responsible for getting water to homes and businesses all over Lambeth. Find out more about jobs and the projects they are undertaking around Lambeth.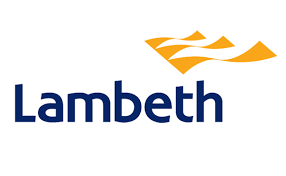 event date:
Friday, September 6, 2019