On the first weekend of October artists and crafts people across the borough of Lambeth will be opening their studio and work spaces to the public. Doors will be open from 10am to 6pm on both days and admission is free.
Lambeth Open showcases the fantastic range of creative talent tucked away in our borough and is a great way to discover the various art spaces too often hidden in our neighbourhoods. 
Visitors will be able to see inside the artist's studios and exhibition spaces for a unique personal insight into the individual technical processes. Private views may be held at a number of exhibition spaces, see venues for details.
Where: all over Lambeth
When: Saturday 5 – Sunday 6 October 0919 (10am-6pm)
Further info. see Lambeth Open website (includes an interactive map on locations)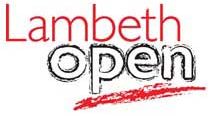 event date:
Saturday, October 5, 2019